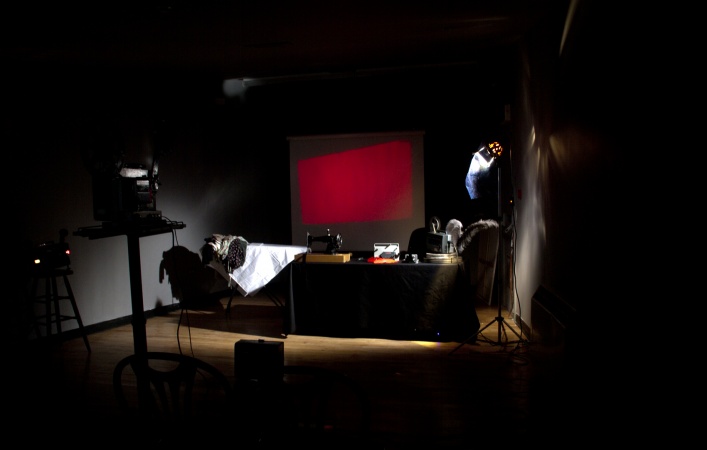 FEATHER MIRROR
May 2012, Cork Film Centre Gallery.

a performance with Super8 projections, tape recordings, feathers, eggs, tools, mirror, canvas, beer, camcoder, greenery, ironing board, clothes, needle, thread, film stock, consecutive impostors.
The subject of Operation Rewrite is cinematic montage, its interruptions, associations and sometimes-surprising mutations. The concept of 'cinema' it examines is subject to constant re-assessment, embracing perception and projection technology as much as the articulation of signs.

Operation Rewrite began in January 2011 as an online video project in which both artists posted a number of 45-second videos made according to a set of rules, most importantly that one-third of each video should be black screen. However, Operation Rewrite soon boiled over into the production of 16mm films, videos, installations, performances, an artist's book, a photo-blog and a constantly evolving series of exhibitions.

Operation Rewrite are Spanish artist and researcher Esperanza Collado and filmmaker and critic Maximilian Le Cain.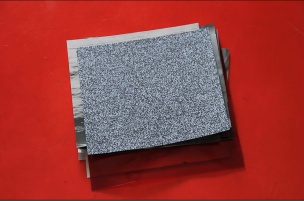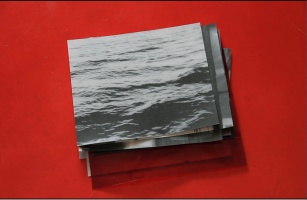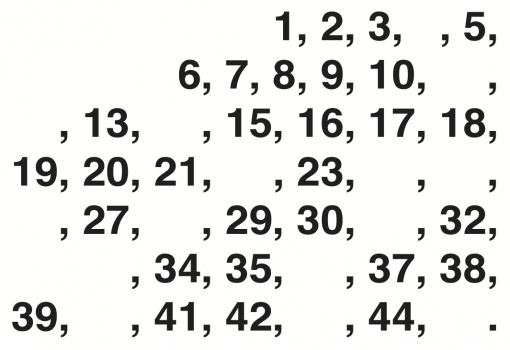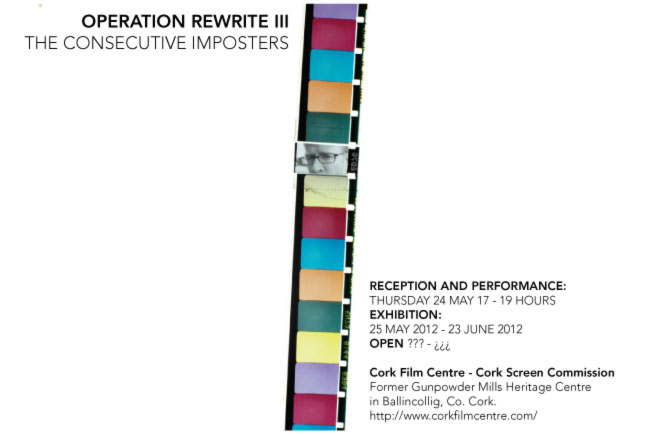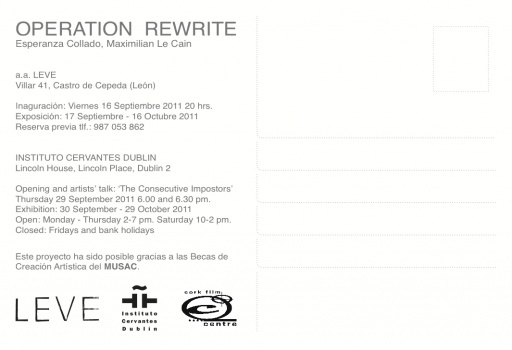 FEATHER MIRROR
Still Testing